About "With a cup of coffee"
---
The third project of "Introducing modern Japanese songs" is "With a cup of coffee".
With the help of opera singers,Takehiro Shida and Eriko Iida and my father (English literary artist), we were able to publish the video. I would like to take this opportunity to thank you.
In consideration of the high risk of infection with COVID19, we tried to make this video by remote-work recording.
First, I recorded the piano accompaniment and asked the singers to sing along with it at their home, and I edited the deliverable. I think they were tough because of unfamiliar work.
By the way, the original song was released by Columbia Records in 1939. The lyrics were written by Ko Fujiura, the composition by Ryoichi Hattori, and the song by Noboru Kirishima and Misao Matsubara (Miss Columbia).
I arranged this time and released it on YOUTUBE.
The lyricist of this song, Ko Fujiura, was unable to drink alcohol, and was the coffee party. Originally, the title of the lyrics he requested was "With a cup of beer", but he changed it to "With a cup of coffee".
Well, if I am requested to make a song titled "A spoon of tartar sauce", I would change it to "A spoon of demiglace sauce", so it can't be helped 🙂
---
Takehiro Shida's Profile(Tenor)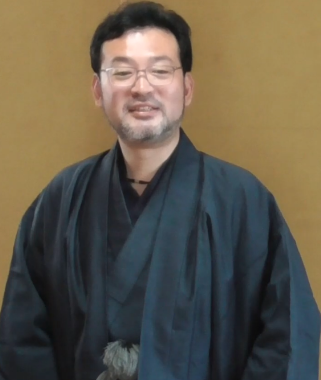 Graduated from Tokyo University of Music and fine Art
Completed Master's and Doctoral Program at Opera Department

1st prize in the Japanese Music Competition Vocal Music category
Matsushita Prize winner
Received the Goto Memorial Culture Award for Opera Newcomer Award

Director of the "Little choir Fundation" of Tokyo Boys and Girls Chorus
Chiyoda Arts Festival Producer
The links for the Chiyoda Art Festival are as follows.
Web site
https://chiyoda-artfes.com/
YOUTUBE Channel
https://www.youtube.com/channel/UCSKrn99OWsFuIUlyno84J2A/
Twitter
https://twitter.com/c_geijyutsusai
About Creative Pot Tokyo
Introduction of our activities / Creative Pot Tokyo
https://creativepot.jp/creative-garden-tokyo-english-page/
Follow me!